Lesley Small has over 35 years of experience working in various animal fields, but has always had a special bond with the world's smallest bear species, the Sun Bear. She has worked with Sun Bears for over 20 years and has traveled to many Sun Bear rescue facilities worldwide.
There are many fantastic conservation projects that are committed to helping Sun Bears in Southeast Asia, but after a trip to Sumatra in 2013, she was shocked to see that although many bears were being confiscated by the government from the wildlife trade, there was no specialised Sun Bear facility to take them in.
While many adult Sun Bears can be released after undergoing rehabilitation, many are not suitable for release. The Sun Bears that cannot be released normally end up in holding pens, often ending up in small cages indefinitely with little stimulation.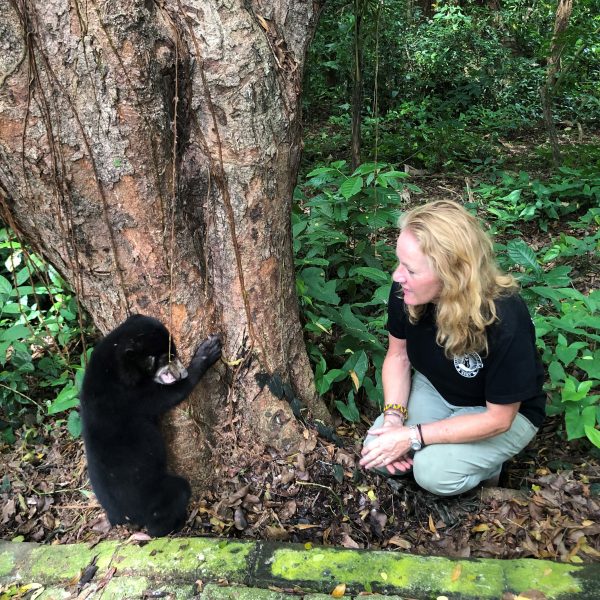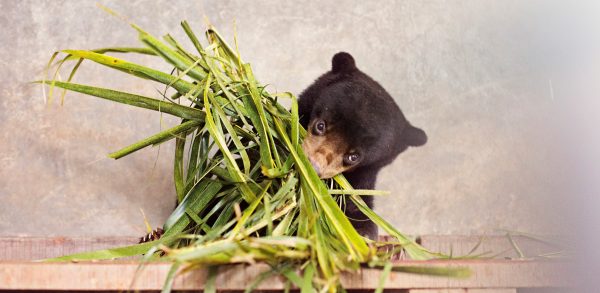 Lesley returned to Australia with the goal to create a rescue and conservation centre to ensure rescued Sun Bears in Sumatra have a safe home and specialised care.
Lesley brought together people within her network of passionate, like-minded people in the Conservation Industry who were committed to making her vision a reality, and the Sumatran Sun Bear Team (SSBT) was born.
The SSBT had spent around 4 years looking for suitable land that was privately owned for their rescue and conservation centre. We also needed to get to know the people and other NGO's working to save wildlife in Sumatra.
We needed a place where the land would be perfect to allow the rescued Sun Bears to be able to behave like bears in the forest; to be able to climb, forage and rest. We also needed to partner with like-minded people who are based in Sumatra and have the wildlife skills to work in collaboration with us and our goals.
We have partnered with Orangutan Information Centre (OIC) and Sumatran Rescue Alliance (SRA) and they now have the legal connections with the Indonesian local Government to allow for the rescue, care and rehabilitation of Sun Bears on the land that they have gifted us.
The building of our first enclosure has been a huge milestone after the SSBT worked on the design to house 3 Sun Bears including a quarantine den. The enclosure is green and leafy to challenge and enrich Sun Bears. The walls are high, but the bears can see the extensive views for visual stimulation. The dens are huge, with bedding ledges and baskets. We have high electric fencing and CCTV for safety and security. We are confident that Sun Bears that are rescued from the illegal wildlife trade, or who come in injured and are handed over to us from the local authorities will greatly benefit being with us. We will provide an environment that helps displaced Sun Bears behave like wild bears.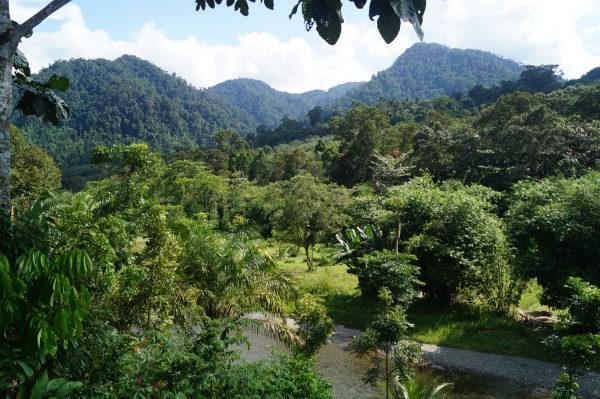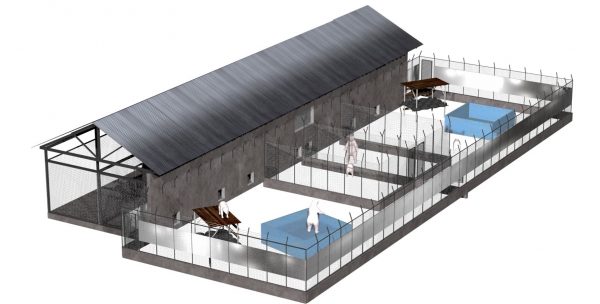 The SSBT have now accepted 3 bears into the brand-new facility, including Jessy, Uca and Rosa who are all victims of the illegal wildlife trade and were confiscated by the Government. Jessy and Uca were rescued as young cubs, while Rosa is about 13 years old and has been kept as a pet in a cage for all her captive life.
We need to provide great facilities for future bears because we know that there are bears in cages that need us.
We have the land, we have the partners, we have the skills and the expertise to build a great Conservation and Rescue Centre. We are grateful that we have been able to raise funds to build our first enclosure and have given new life to the 3 bears there. We hope to build our support network and let more people know what we have achieved and where we can go in the future. With funds and support this great work can continue.